????

????

????

????

????

????

UPDATE 12/8/20

????

????

????

????

????

????
We are officially SOLD OUT and are CLOSED for the season!
After a careful survey of our fields yesterday we have made the incredibly difficult decision to close for the season. We have had such overwhelming interest this year that we have sold out of trees. Staying open any longer might put in jeopardy our ability to have enough trees for next year. We do not make this decision lightly and we are sorry for anyone we have disappointed, especially our long term, loyal customers and neighbors. Please spread the word.
This is the first time we have ever had to do this and we know it is a hard adjustment for those who were still planning to come. Last we heard the following farms were still open and selling trees:
Marshall's Tree Farm Whitfield Rd Accord
Maplehorst Farm 151 Rapp Rd, Monticello
Battenfelds' Tree Farm 856 Route 199 Red Hook
Anyone who has pre-paid for special order wreaths or greenery already, we will be in touch with you to arrange pick up of your purchase.
We thank you for being a bright spot in what has been an incredibly difficult year for so many people and we look forward to seeing you again next year!
We are open from the day after Thanksgiving until December 23.
We are closed every Tuesday and Christmas Eve.
Hours
Monday   9:30am-4:30pm
Tuesday CLOSED
Wednesday 9:30am-4:30pm
Thursday 9:30am-4:30pm
Friday 9:30am-4:30pm
Saturday 8:30am-4:30pm
Sunday 8:30am-4:30pm
Pricing: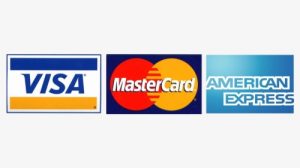 All sizes you cut trees are $60  (yes even the little guys! See FAQ's)
FREE shake, bale and drill
Pre-cut trees – individually priced
Wreaths – Decorated or undecorated; All individually priced
Roping 25'/75'
Kissing Balls starting at $38
Potted/ B&B trees individually priced
Will Santa be here this year?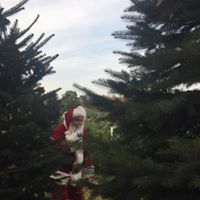 Santa is scheduled to visit us but will be maintaining distance from everyone. We can't afford for the big man to get sick before Christmas! Date to be announced soon.