We are open from the day after Thanksgiving until we are sold out of this years trees. (or December 23, whichever comes first!)
Please note that the last two years we have been open for the weekend after Thanksgiving, the first weekend of December and the week in between (minus Tuesday as we are always closed Tuesdays). We anticipate the same for this year (2022) so come early!
We are closed every Tuesday and Christmas Eve.
Hours
Monday   9:30am-4:30pm
Tuesday CLOSED
Wednesday 9:30am-4:30pm
Thursday 9:30am-4:30pm
Friday 9:30am-4:30pm
Saturday 8:30am-4:30pm
Sunday 8:30am-4:30pm
Pricing: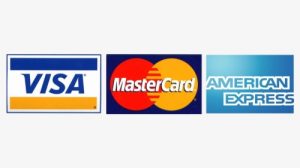 All sizes you cut trees are $65  (yes even the little guys! See FAQ's)
FREE shake, bale and drill
Pre-cut trees – Awaiting pricing from our supplier for 2022; update to come soon.
Wreaths – Decorated or undecorated; All individually priced
Roping 25'/75'
Potted/ B&B trees individually priced
Will Santa be here this year(2022)?
We are anticipating a visit from Santa again this year. We are working on scheduling with the big man and will post an update as soon as we have a date!