UPDATE ON TREE INVENTORY
December 4, 2021
Tomorrow, Sunday December 5, 2021 will be the last day of the season for us. We are low on inventory for cut your own trees.  There really isn't much in the field larger than 6-6 1/2 feet tall. We have a few pre-cut trees remaining. We still have a good supply of wreaths and roping as well as balled and burlap trees for anyone looking for live trees that can be planted. We will be open Sunday from 8:30-4:30.  
As always, thank you for your wonderful support and we are honored to be a part of your family traditions! 
We are open from the day after Thanksgiving until we are sold out. (or December 23, whichever comes first!)
We are closed every Tuesday and Christmas Eve.
Hours
Monday   9:30am-4:30pm
Tuesday CLOSED
Wednesday 9:30am-4:30pm
Thursday 9:30am-4:30pm
Friday 9:30am-4:30pm
Saturday 8:30am-4:30pm
Sunday 8:30am-4:30pm
Pricing: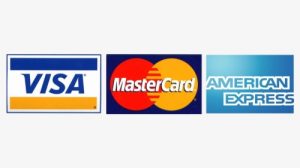 All sizes you cut trees are $60  (yes even the little guys! See FAQ's)
FREE shake, bale and drill
Pre-cut trees – individually priced
Wreaths – Decorated or undecorated; All individually priced
Roping 25'/75'
Kissing Balls starting at $40
Potted/ B&B trees individually priced
Will Santa be here this year?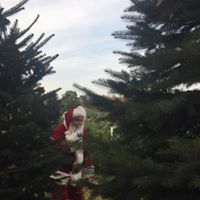 YES! Santa will be at the farm on Sunday November 28, 2021 at 1:00!!