Before Arriving
If anyone in your group has Covid-19 or related symptoms or have been exposed to anyone with those conditions in the last 14 days please do not come to our farm.
Masks
Masks must be worn at all times when in "common areas" and when not able to maintain proper social distance of at least 6 feet.  This includes the entire area surrounding the entrance, exit and tree processing area as well as when on line.
We know mask wearing has become a controversial topic and we are not making any statement by requiring their use, we are simply following the rules that we must follow in order to be open this holiday season. Please help us stay open by abiding by these rules.
Our staff will be required to wear masks unless they are on a break and safely away from any customers and other staff members.
Social Distancing

We ask all guests to please be respectful of one another's space and maintain social distancing of at least 6 feet from anyone not in your party.
Fortunately for us, the farm has lots of space to roam which makes it easier to maintain adequate social distancing. We have over 24 acres of Christmas trees so it should be pretty easy to find a space of your own to seek out your unique Christmas tree.   We will have signs posted to reinforce proper distancing.
There is ample room to park in the field so please provide enough space between you and other cars to respect each other's safety. Tailgating is allowed but all food must remain at your site. Please park far away from others to allow for distancing.
We have created separate entrance and exits to try to minimize crowding as well as what we hope will be a more streamlined check out process to keep people spread out. The safety of our customers and staff is paramount to us so we can protect our families and stay open for this Christmas season. We thank you for your cooperation and support.
We also encourage you to come at off-hours to reduce crowding. Our busiest times are weekends from 10-4 especially the weekend after Thanksgiving and the first weekend in December. Weekdays are a lovely time to come cut your tree with much less people at the farm – just remember we are closed on Tuesdays.
Sanitizing Procedures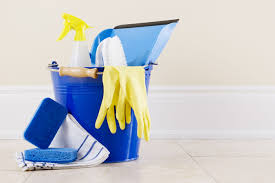 Hand sanitizer will be available for staff and guests
Our saws and sleds will be continuously sanitized throughout the day. We encourage you to bring your own saw but no chain-saws are allowed.
Porta-Johns will be sanitized throughout the day.
Limited Activities
Unfortunately due to the restrictions currently in place customers will not be able to enter our shop. This also means we will not have a wood stove for customers to gather around and we will not be serving our complimentary hot chocolate. We are saddened by these temporary inconveniences but must make accommodations to remain open this year. There will be limited items available for purchase from the shop at the checkout area. No food is permitted in the tree fields or in the shop area.